IT'S MOW DAY IN TULARE.
Can't make it to Tulare? You can still get the best deals of the season at your local Grasshopper dealer. Request a quote today and cash in before mowing season arrives.
Choose the offer that's right for you!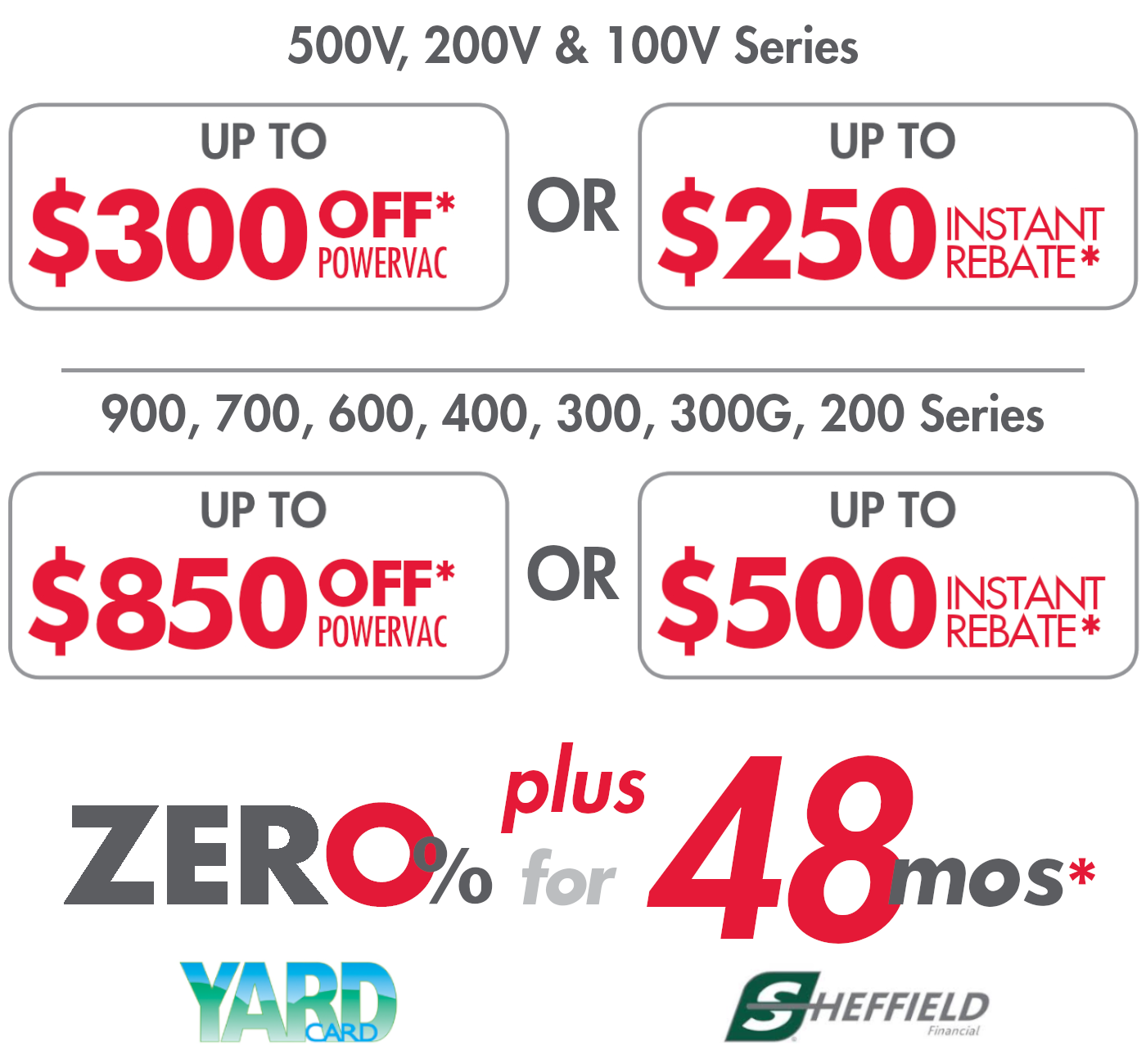 * $500 Instant Rebate OR $850 OFF PowerVac on 200, 300G, 300, 400, 600, 700 and 900 Series Models; $250 Instant Rebate OR $300 OFF PowerVac on 100V, 200V & 500V Series Models. Pricing subject to change without notice. World Ag Expo (WAE) special offers valid on the purchase of a new Grasshopper tractor (power unit) and deck until February 25, 2020. WAE offers may not be combined or used with any other Grasshopper retail promotion. Certain restrictions apply. Prior purchases excluded.
For other financing offers, visit GrasshopperMower.com/Financing. Financing offers subject to credit approval. Some restrictions apply. Contact a local Grasshopper dealer for full program/offer details.